What is the difference between trial version and registered one?
A: The trial version of Simple PDF Tools products is distributed as try-before-buy products. Although users are allowed to experience the complete set of features of Simple PDF Tools series software, there is a limitation: All the output files by our software will be stamped with a watermark. If you order, you will get a register key to upgrade your program to register version, and the output files will not be added a watermark any more.
Note: The register policy is suitable for both PDF series programs and flipbook series programs of Simple PDF Tools.
If you are using unregistered version of Simple PDF Tools software, you will be informed to register with the prompt dialog box when you launch the program.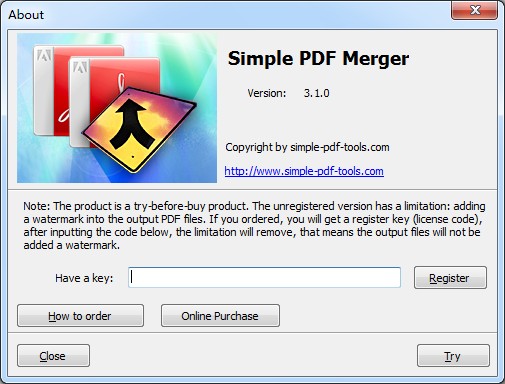 Simple PDF Tools Series Programs