How to define page size and layout with Simple Image to PDF
Q : I want to turn some of my images into PDF file via Simple Image to PDF. But how can I output PDF in A4 size with layout and margin defined?
A: Simple Image to PDF is ideal solution to convert images of different formats to popular PDF file, also its rich editing features allows user to customize page properties like page size, layout, margin, orientation and so on. If you want to define your own page settings, it will just take you several steps
Step 1 : Start Simple Image to PDF and add images of multiple formats.
Step 2 : Click "Setting" button to initiate Page Settings window.
Step 3 : Choose Page Settings from the catalog in the left, then you can intuitively define the page properties like size,layout and margin.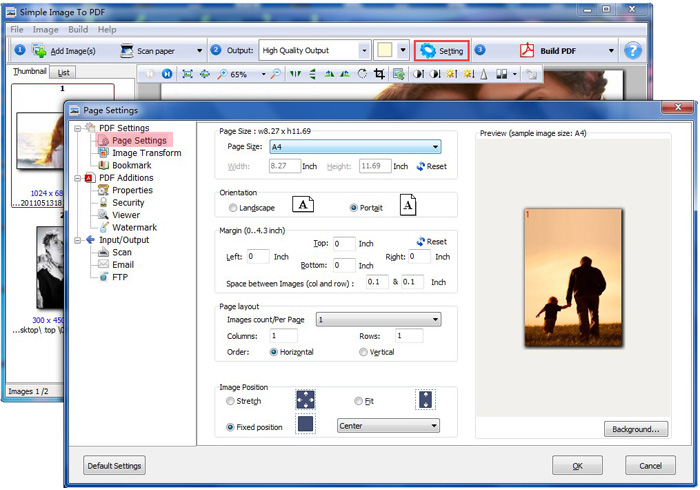 Step 4 : Save your settings and click Build PDF button in primary screen to start converting.
Have a free try on Simple PDF Converters