How to add page number for PDF from specified page
Q : I want to have a PDF file added page number, but begin from page 4 leaving the first 3 pages without page number. How can I realize this?
A: I think Simple PDF Number Pro will be the right choice for you, it is a convenient PDF tool for you to automatically add page number to selected pages. You can easily define which page to begin at and where to stop, also set page number interval. To define page number settings, you can follow the below steps.
1. Launch Simple PDF Number Pro and add target PDF.
2. Select "Number settings--> Advanced --> Page Number".
3.Type in proper digits based on your need.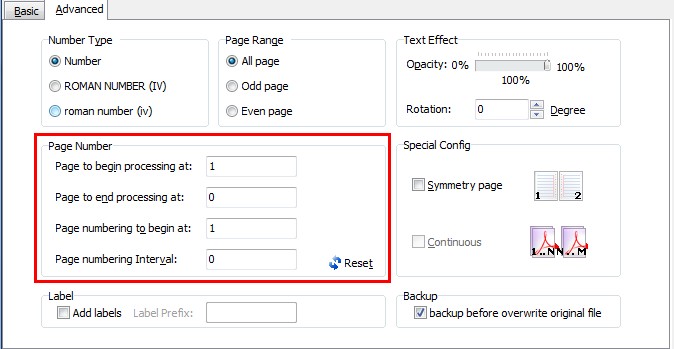 Have a free try on Simple PDF Tools