Can Simple PDF Split separate PDF file by bookmark?
Q: I have a PDF document with bookmarks in it, and I hope to split this file by its bookmark. Can Simple PDF Split do this for me?
A: Simple PDF Split is a flexible PDF file splitter, allowing user to separate PDF file by every n pages or by bookmarks. If your PDF document contain bookmarks, Simple PDF Split can easily split for you.
Firstly run Simple PDF Split and select the targeted PDF file for splitting, then choose Split by bookmark and click "Advanced..." button to define split level. Finally click Split button to confirm splitting.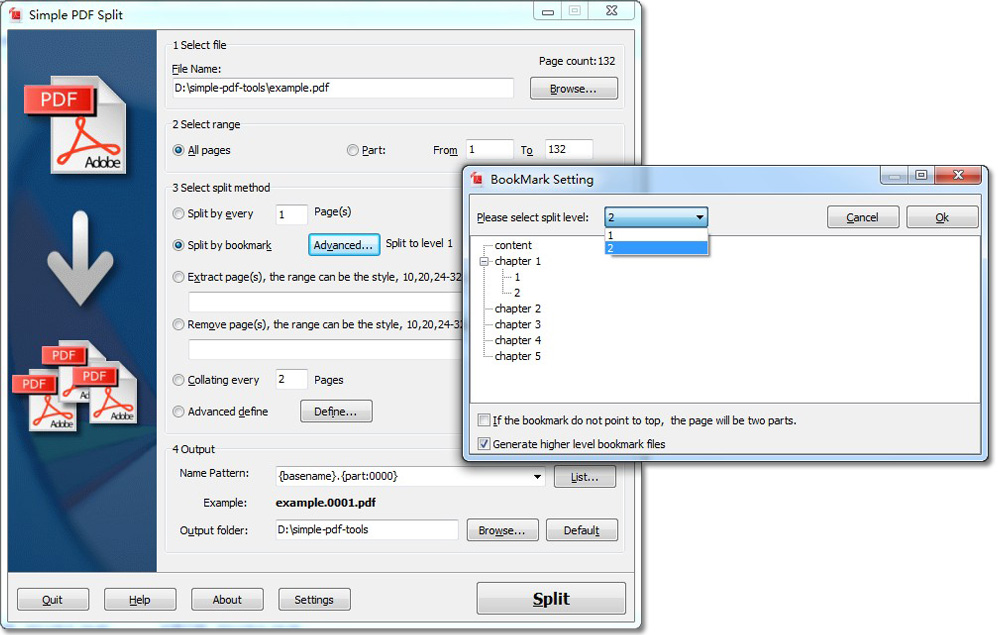 Have a free try on Simple PDF to Flipbook series software
>> Simple PDF to Flipbook for Mac
>> Simple PDF to Flipbook Pro for Mac