Like an Expert to Create Interactive FlipBook
Do you know what is Flipbook? Imagine you hold a book on your hands and read it ,when you finish one page, you will drag the page corners to flip to the next page. However, if this action is taken on the computer what will happen? Well, now you have had the initial impression on digital flip book. In fact, flipbook is a virtual book, which simulates the behavior of real-life book by the use of computer visualization technology. People can via the mouse to drag to turn the book page. This great innovation in digital reading field, allows people to return to the traditional reading fun, and its rich multimedia content meet the people's audio-visual enjoyment when reading.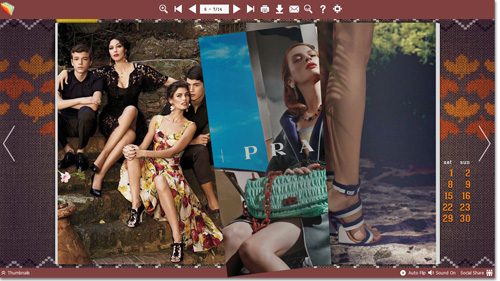 Even if you do not understand the programming language and advanced computer technology, you can also like a expert to easily make your own flipbook now. Simple PDF to flipbook series of software is professional PDF to flipbook authoring tool, it can efficiently convert any PDF file to flipbook you want. And its wealthy user-friendly features and powerful functions enable you to create beautiful flipbook in simple steps.
Interested in creating your own flip book now? Before you decide to choose which software to produce flipbook, let us firstly get to know the four PDF to flipbook software of Simple PDF Tools.
Windows Version
Simple PDF to Flipbook - Convenient flipbook software to convert PDF files to the vivid and picturesque booklets with page flipping effects !
Simple PDF to Flipbook Pro - Professional PDF to flipbook conversion tool with more advanced features. Users can add video, pictures, music and other multimedia content to enrich the books.
Mac Version
Simple PDF to Flipbook for Mac and Simple PDF to Flipbook Pro for Mac are the mac version of PDF to flipbook converter, have the similar function with the Windows version software. They are Compatible with various versions of the MAC system, and they will not let you down.
Series programs of Simple PDF converter