Conversion from PDF to Flipbook Enhances Your Online Presence
In the 21st century, most of the customers search for and discover the business online. So it is time for you to build a strong online presence, no matter what size your company is or what industry your business belongs to. Anyflip has offered your file of the product list a conversion service from PDF to flipbook. With an interactive flipbook, you can attract more customers, improve the visibility of your product and then enhance your online presence.
Interactivity to Attract Customers
When you convert the pdf to flipbook to show your products, the interactivity will be added to your file to entice many customers because a flip book often makes it possible for you to gives customers a clear and direct way to find or buy what they are interested in. By using anyflip.com's service, you are allowed to set the search button in the toolbar with this flip book. So customers can find the product quickly by inputting relative words. More importantly, with this website, you are able to insert some links for the product in the flip book. Then, depending on these links, with a simple click customers can directly go to the page where the product is on sale. If you have no online store to sell the product, you are able to embed a shop cart, which allows customers to purchase the product directly from the flip book via PayPal or by placing an e-mail order. Considering some customers have no idea of what to buy before they see the specific product image, this website enables you to add the sliders to the flip book, in which you can put different images to show your different products.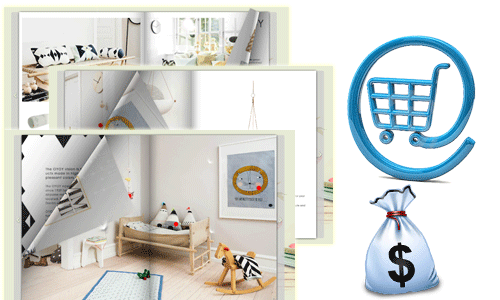 Improved Visibility Online
These days, search engine optimization is considered as one of the most useful tools in order to enhance your online presence. When you convert the PDF to flip book through this website, Anyflip.com nearly takes on all of the search engine optimization work for you, making your flipbook rank high in the result page of major search engines. Therefore, a number of customers begin to know your business when they are looking for the products via the search engine. Your presence is enhanced naturally. Besides, this website allows you directly to publish the flip book on it. Through this website, you are able to gain a lot of new customers who browse the website and expand your business online further. AnyFlip also helps you build your online presence by making it possible for you to share the flip book on social media. For one thing, you are able to share the link of the flip book on your social network by clicking the share icon when you publish this flip book. For another thing, you can send the link via email by inputting the mail address of receivers.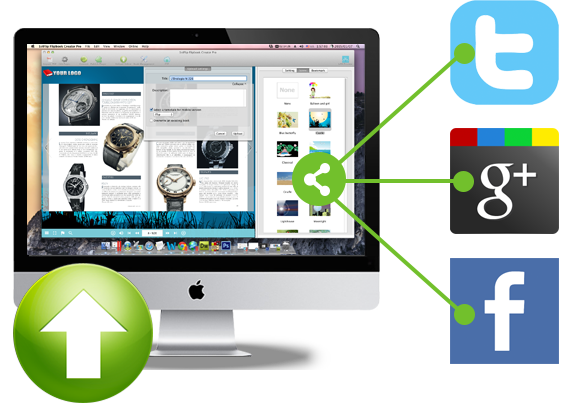 Series programs of Simple PDF converter